We know you are a man and your masculinity lies in the way you look. But who said anything about your body hair being the proof of your masculinity?
A modern man is supposed to keep things clean and healthy when it comes to having a personality that impresses others. However, some of you don't take it seriously. Talking specifically about the below the belt fashion, things go bad to worse. Why?? Probably because the region doesn't show like your face or some other reason. Well, others might not see it, but you surely have it. And if you have it, take care of it. With these easy tips make your junk, the assets that are fashionable by looks and healthy on the inside. How do you do that? Find out the tips below.
Trim/wax/shave
This procedure doesn't happen on an everyday basis and when it is time, you must do your best to clean the below the belt region properly. Cleaning the jungle down there gives you many benefits including less sweating, cleaner appeal and a welcome to the sexy underwear styles like thong underwear, g-strings or even men's see through underwear. Trim it, shave it or wax it so that whenever you see it, you feel happy and not get entangled in the bushes. At the bare minimum, trim your manly beard " remember, the bear in The Revenant didn't win any Oscars. Do it once a month (or depending on the growth of the hair follicles) to keep it healthy.
Clean it like you clean your face
Do you ever clean your face by rubbing with whatever that comes in your hand in a hurry and off you go? When you take care of your face because it is your identity proof, why can't you be patient enough to clean the intimate area to feel pleasurable? When you take a bath, dab a portion of gentle cleanser (meant for intimates), lather up in the palms and clean the area properly to maintain the cleanliness level as well as abstain from any kinds of infections.
Apply talcum powder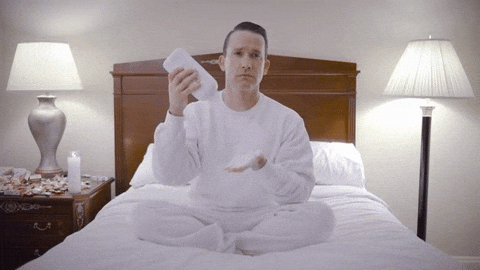 If you sweat a lot and are looking forward to curbing the sweat, talcum powder comes in quite handy for you. Moreover, even if you want your assets to smell good, this product claims to be there for long hours and help you feel fresh no matter what happens. Dabbing some powder in the lower region would be a feasible idea because you would take a step forward keeping things pitch perfect.
Pamper the assets with the right men's underwear
"Pamper your manhood because nobody deserves it more than you. Who doesn't like getting pampered? We all do and so does our intimate areas. Why not give them a treat by decorating it with something that satisfies the fetish? Choose a pair of men's underwear that would not only comfort the manhood, it will make your junk feel visible in pouch enhancing underwear as well as supported and finally caressed.

What's your idea of looking fashionable down there? Do let us know in the comments below.